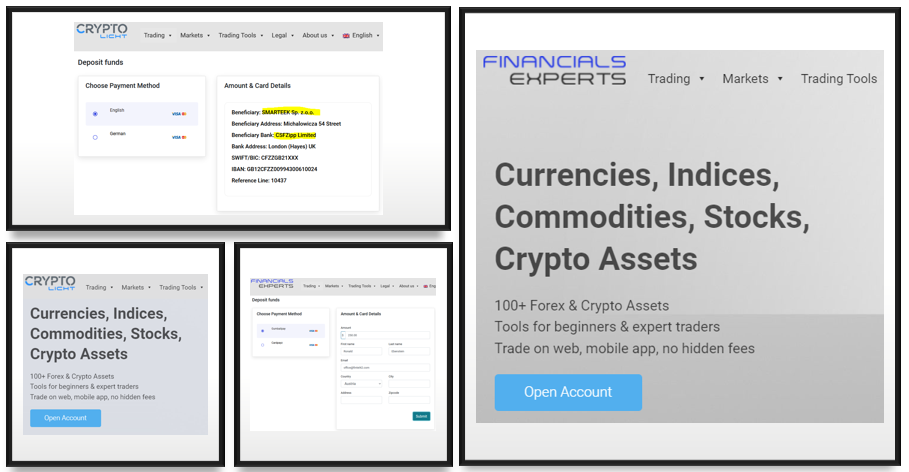 Spread financial intelligence
The German regulator BaFin announced an investigation into the broker scam CRYPTOLICHT (www.cryptolicht.com). Currently, the scam operator and illegal payment processor is the Polish company Smarteek Sp. Z.o.o., which has an account with CSFZipp Limited in the UK. Also connected to the scam are the Estonian company TechGuide Solutions OÜ, which in turn operated the Financial-Experts (www.financial-experts.com) scam with AntariLLa Management Inc in Seychelles. Both sides are online and attack consumers in English and German.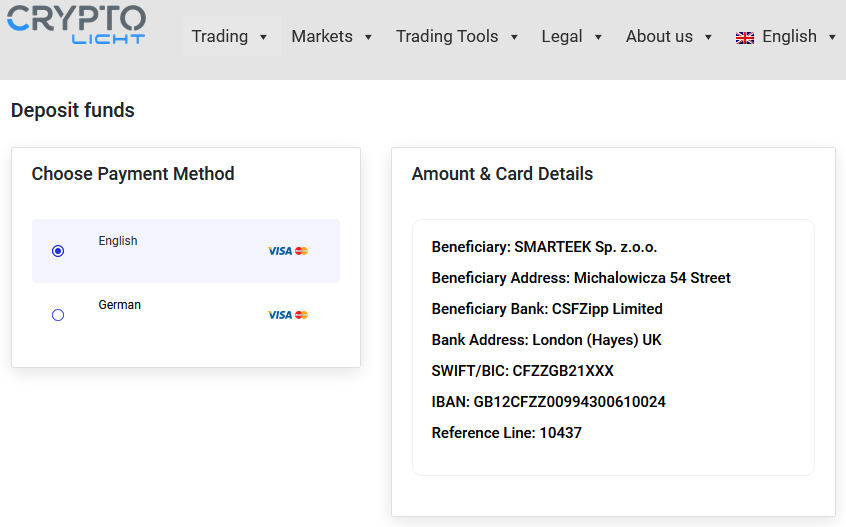 The Polish Smarteek Sp. Z.o.o. is an active company registered with company number 6762485022 and Viktor Voznyak as its director. The registered office address is in Krakow, Poland.
BaFin found TechGuide Solutions OÜ in Estonia on the website of CRYPTOLICHT and that the websites of CRYPTOLICHT and Financial-Experts are entirely identical. Financials-Experts was said to be a trading name of the offshore entity AntariLLa Management Inc, Seychelles. The latter also operated the Antari Markets and Antari Group fraud schemes as well as the RMLS Exchange.
BaFin already announced the opening of investigations against AntariLLA Management Inc on July 6, 2021.
In today's review of the two scams, we noted that CRYPTOLICHT currently only allows bank deposits to Smarteek, whereas Financial-Experts only allowed card payments via GumBallPay and CardPayz.